DMC Acquires WK Hydraulics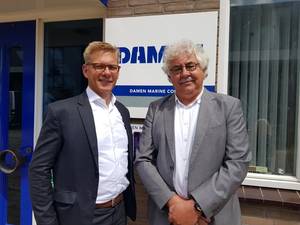 On April 1, 2019, Damen Marine Components (DMC) acquired the assets of WK Hydraulics, a specialist maritime hydraulics systems manufacturer located in Barendrecht, the Netherlands. DMC and WK Hydraulics already overlap in areas such as steering gear and hydraulic power units, however WK Hydraulics also brings particular experience in the building of larger, customized hydraulic systems for winches, cranes, bow thrusters and other applications.
The WK Hydraulics product portfolio additionally includes towing pins, wire and chain stoppers, and equipment to flush large hydraulic systems, which will be new to DMC's current product range. However, these will fit in well alongside its core rudder, steering gear, winch and nozzle systems.
Jun 12, 2019