Aquabotix's IPO Closes Oversubscribed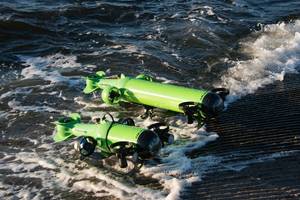 On April 20, 2017, underwater robotics company UUV Aquabotix Ltd announced that it was undertaking an initial public offering (IPO) on the Australian Securities Exchange (ASX). The maximum subscription under the IPO had been set at A$7 million (approximately US$5.5 million). The maximum subscription was substantially exceeded in the IPO, and the IPO has now closed substantially oversubscribed. Investors will be advised of the degree (if any) to which their applications for shares have been scaled back, in the coming days.
Durval Tavares, Aquabotix's CEO, commented, "Following the commencement of the ASX trading, Aquabotix will be the first and only dedicated underwater drone publicly-traded company globally. The level of interest in the industry and in our company that has been shown by institutional and retail investors in Australia and internationally during the IPO has validated the six years of work that have gone into placing Aquabotix into this leadership position. We look forward to building on our recent substantial growth in this nascent and rapidly-developing industry, utilizing the proceeds from this successful IPO."
Apr 21, 2017