Bergink Takes the Helm at Framo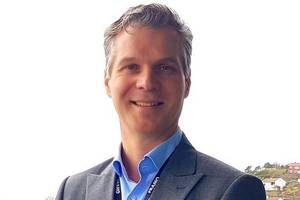 Martijn Bergink has taken over as CEO of pumping systems manufacturer Framo.
Former Framo CEO Sameer Kalra has officially handed Bergink responsibility for the business as Kalra becomes the new head of the Alfa Laval Marine Division and a member of the Alfa Laval Group management.
As CEO of Framo and President of Business Unit Pumping Systems, Bergink will be based out of Bergen. He is educated chemical engineer and holds an McS degree in Chemistry. He began working for Alfa Laval in the Netherlands in 1998 and most recently held the position of President of Business Unit Boiler and Gas Systems.
Mar 26, 2019