CADMATIC Revenues Up 29%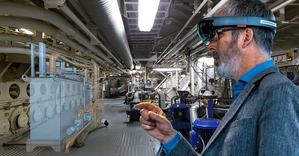 CADMATIC reports strong growth and turnover figures for 2018: 29% growth resulting in record turnover of over $22.7m. During the same period, the company's number of staff has increased to more than 140.
With strong results also reported in 2017, the last two years have seen rapid growth at CADMATIC. Over the two-year period, its turnover has increased 45%, its number of personnel by 25% and the number of user organizations by 20%.
In December 2018, the company headquarters in Turku, Finland moved to new premises across the Aurariver on Linnankatu 52. The new office will provide more space to accommodate the growing number of employees. Cadmatic currently has staff in Finland, the Netherlands, Hungary, Spain, Italy, Russia, United Arab Emirates, India, Singapore and China.
In 2018 MEYER selected CADMATIC design and information management solutions for its yards in Finland and Germany.
During 2017 and 2018, Tsuneishi Shipbuilding Corporation, one of the world's largest shipbuilding companies, implemented CADMATIC sofware.
Last year was also a breakthrough year for CADMATIC's information management applications and solutions.
CADMATIC is currently actively recruiting more software developers, customer service engineers and sales staff worldwide to support the growing customer base.



Jan 22, 2019