China's Shandong Tanks Are Full, Tankers Await Discharge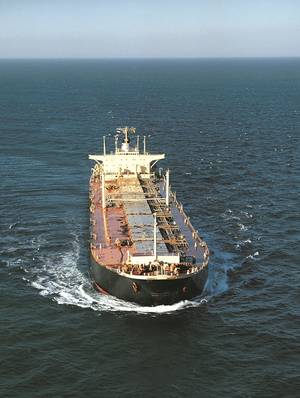 Most crude tankers float for less than a week; half of fuel oil tankers are carrying bitumen mixture.
More than 20 tankers carrying crude and fuel oil are anchored off the ports of China's eastern Shandong province, as onshore storage tanks are full, according to trade sources and shipping data on Thomson Reuters Eikon.
Frenzied buying by independent refiners, most of whom are located in Shandong, and trading companies seeking to re-sell crude to these refineries have filled up tanks, they said. "Oil inventories at storage tanks are very high," a China-based trader said.
Most of the tankers that are carrying crude have been floating off Shandong for less than a week although tanker Seaways Portland, which has Russian ESPO crude onboard, has been in the area for two months, the data showed. The ESPO cargo has already been sold to a Chinese trader, a Singapore-based trader who tracks the oil flows said.
Crude grades onboard ships include Australia's Pyrenees and Vincent, Russian Urals, Brazilian Saphinoa and West African crude, according to the data. Most of the crude are aimed at meeting demand from Chinese independent refiners as they are expected to receive a second batch of import quotas from Beijing in end-May or early June, traders said. At least three of the six fuel oil tankers are carrying bitumen mixture, the second trader said, as traders prepare to sell more of the residue oil into China before a proposed consumption tax kicks in.
By Florence Tan
May 17, 2017