ClassNK Targets German Market Growth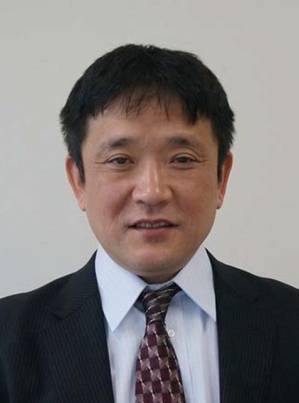 A ClassNK executive who played a major part in the fourfold increase in the society's German market share has returned to the Hamburg office as General Manager.
Akizumi Miura has returned for his second posting to ClassNK's survey office in Hamburg, with a brief to further reinforce and continue building the society's presence in the key German market.
During his first posting, between 2011 and 2016, Miura was a pivotal member of the team overseeing the Japanese classification society's market share in Germany quadruple, from less than 2 percent to about 8 percent.
"When we opened a survey department in Hamburg, it allowed us to provide our European customers with the same level of quality as our clients in Japan - without the time difference," says Mr. Miura. "It meant we could deliver the responsive service for which ClassNK is renowned. We are much better known in Germany today. However, there is still plenty of room for improvement."
The Hamburg office manages a notably higher percentage of marine material and component surveys than the society's other offices outside Asia which Mr. Miura sees as a product of Germany's advanced scientific and technological capabilities. "It reflects the heritage of the nation that gave us the diesel engine and is a major factor supporting its maritime industry today."
The return to Hamburg coincides with Mr. Miura's thirtieth year with ClassNK and, he says, taking the helm in Germany calls on his full range of experience. Starting his career as a surveyor in Hiroshima, Japan, Mr. Miura says he learned a lesson early that has stood him in good stead throughout his career: "A single decision by a single surveyor could greatly influence the time a vessel spent in dock and client budgets. It is an insight that remains as true now as it was then."
Mr. Miura also witnessed first-hand the boom in Turkey's shipping industry in a two-year posting with ClassNK's office in Istanbul at the turn of the millennium. The society profited from a strong appetite among local shipping companies for acquiring second-hand handy bulkers, while his time in Turkey also brought insight into the importance of cross cultural communication in a business context. "It was important to get clients to fully understand compliance requirements, rather than expect them to automatically accept them. We had to talk to them in the terms they used," he says.
It was another important lesson that the Hamburg General Manager says he keeps constantly in mind. During the period between his posting in Istanbul and his first spell in Hamburg, Mr. Miura headed bulk carrier safety in Tokyo at a time when regulators were overhauling construction rules. "Owners were struggling to keep up with the changes, so we developed guidance to help them grasp the bigger picture which at the same time assisted our field surveyors. These efforts reinforced our reputation in that sector."
Aug 23, 2018