d'Amico to Trial Remote Ship Inspections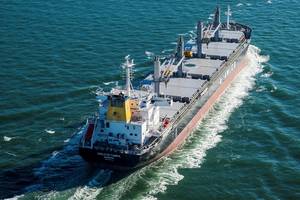 Shipowner d'Amico will trial remote inspection ship technology as the marine industry adjusts to the constraints placed on people's movements imposed by national governments to limit the spread of COVID-19.
Italian classification society RINA said its remote technology has been approved the Liberian International Ship & Corporate Registry (LISCR) for the inspections of Liberian flagged vessels, and it anticipates that the decision of LISCR could shortly be followed by other Flag Administrations.
Alfonso Castillero, COO of LISCR said, "The shipping industry is currently facing an unprecedented challenge and shoulders the responsibility of maintaining the flow of international trade during this crisis. To ensure operational continuity, it is vital that we remain flexible and adjust our procedures in a way that protects personnel from exposure to the virus, while also increasing efficiency. RINA's remote inspection technology is proven and robust and facilitates the normal operation of our fleet by making vessel inspection completely accessible during a time when surveyor travel is near impossible".
RINA began testing remote inspections as part of the society's broader digitalization initiative back in May 2019. This initiative included surveys, but also electronic certificates, fleet performance online monitoring tools, electronic logbooks, virtual reality training and general remote inspection techniques. From May 2019 until the end of February 2020, approximately 300 inspections have taken place, but now that figure has shown a sharp increase with a further 60 inspections predicted in March 2020. Now, with remote inspections authorized by the Liberian Registry, they are paving the way for other flag authorities that are reconsidering the requirement for physical inspection by a surveyor.
RINA expects remote inspection devices could become common place in the future, replacing or assisting the attendance of surveyors.
Nello Sulfaro, CEO of RINA Services, said, "In addition to remote inspections techniques such as drones, ROVs, etc., we provide a sophisticated portable headset with camera complete with head-up display and a new smartphone app. The app is very popular at present as once it is downloaded RINA's surveyors can take control of the phone to inspect the vessel with an appointed crew member on board. The App can also be used by a surveyor attending a ship to get technical support from other RINA specialists ashore".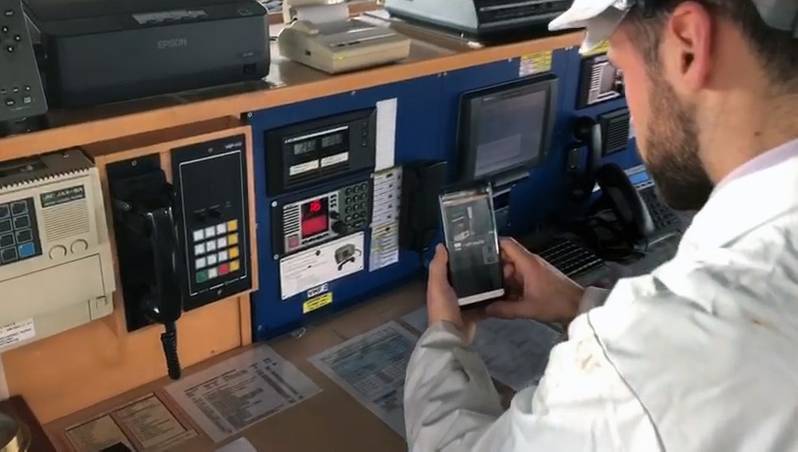 Photo: RINA
Mar 24, 2020