Flawed CRS Dredging and Jones Act Report Under Fire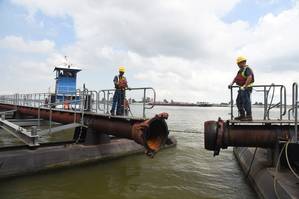 Congressional Leaders Rebuke Fatally Flawed Congressional Research Service Reports on Dredging and U.S.-flag Shipping.

The Chairman and Ranking Members of the U.S. House of Representatives Transportation and Infrastructure Committee (T&I) and the Chair and Ranking Members of T&I's Subcommittee on Coast Guard and Maritime Transportation sent a letter to the Library of Congress refuting a recent Congressional Research Service (CRS) report on the American dredging industry as "filled with misleading, slanted and false information." The bipartisan group of congressional leaders also condemned another recent CRS report on the Jones Act as "one-sided" and "misleading" leaving Congress to "believe the CRS has abandoned its normal practice of straight-forward, fact-based reporting."

On May 17, 2019 the CRS issued a report titled Shipping Under the Jones Act: Legislative and Regulatory Background. Then on June 14, 2019, the CRS issued another report titled Harbor Dredging: Issues and Historical Funding. Both reports were overwhelmingly panned as biased and misleading. The Dredging Contractors of America lodged a complaint with the House T&I Committee leadership disputing the accuracy and efforts put into the "fatally flawed CRS reports."
See the CRS Dredging Report HERE.
See the Dredging Contractors of America response HERE.
source: DCA
Oct 11, 2019