Florence Compared to North Carolina's Worst Storm Ever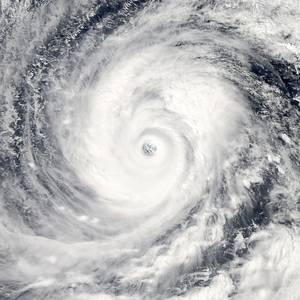 As Florence bears down on the North Carolina coastline, the Category 4 storm is being compared to the worst storm ever to hit the Tarheel State - Hurricane Hazel, occurring back in 1954.
Hurricane Florence, packing winds of more than 130 mph. Hazel, in comparison, brought winds of 150 mph, causing 19 deaths and destroyed thousands of buildings as it bulled its way inland.
As many as 1.5 million residents have been told to evacuate coastal and low lying areas in South Carolina and North Carolina. Local authorities have reversed eastbound lanes of Interstate highways as both states looked to expedite the evacuation process. The U.S. Navy has sent its fleet to sea and cruise ships with regular port calls in this area have been rerouted. Separately, the U.S. Coast Guard warned those who do not evacuate might not be able to be helped once the storm intensifies.
No one was taking any chances, even as Hurricane Florence, now being called the "storm of a lifetime" by the National Weather Service, slowed noticeably overnight. According to meteorologists, the storm now may not make landfall until near the weekend. Forecasters fear that the development could dramatically increase rainfall totals to as much as 40 inches in the Carolinas.
Florence remained as a dangerous Category 4 hurricane, nevertheless, and is currently located approximately 550 miles southeast of Cape Fear. Meteorologists meanwhile warned that the storm's track, intensity and landfall estimates were likely to continue to change as it moved westward.
Sep 12, 2018