Further Delay for MacGregor's TTS Buy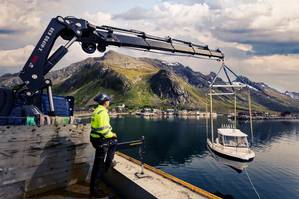 Cargotec's MacGregor has hit roadblock to complete the acquisition of TTS Group's marine and offshore businesses, originally proposed in February 2018.

The provider of solutions for handling marine cargoes informed that the closing of MacGregor's TTS acquisition has been postponed to Q3 2019.

On 8 February, 2018 MacGregor entered into an agreement to acquire the marine and offshore businesses of TTS Group ASA, a global provider of handling solutions and access systems and services for the marine and offshore industries.

The acquisition is subject to regulatory approvals from the competition authorities in Germany, South Korea and China.

MacGregor announced the approval from the German regulator on 6 November 2018 and the approval from the South Korean regulator on 27 December 2018.

MacGregor announced in March that it expected to receive approval from the competition authority in China and close the transaction during Q2 2019.

Due to a longer than expected regulatory process in China, the company currently expects closing of the transaction to take place in Q3 2019.

"Chinese competition authorities have yet not completed their investigations, and according to the information we have received, timeline for the last phase of the current cycle of the filing process in China is due in July," it announced.
Jun 25, 2019