Hanseaticsoft Launches 'CFM Go' App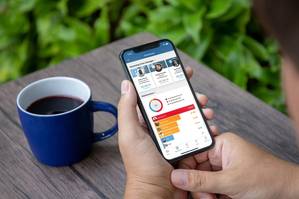 Hanseaticsoft GmbH a leading provider of innovative, cloud-based maritime software has launched a new app as the latest addition to its Cloud Fleet Manager - CFM Go - to make it easier and faster for customers to access relevant data about their fleet from their mobile phones.
Using CFM Go, customers have all the information from the Cloud Fleet Manager Portal at their fingertips including internal company news, upcoming crew changes, current off hires, disturbances, claims, bunkers and more.
The major benefit for shipping companies using the software is that all their information can be managed and accessed in real time. CFM Go helps companies save time and money and ensures fleet managers always have the most up to date information at their fingertips and can act as soon as something relevant happens.
The new app includes several features including a news section and a dedicated dashboard that provides users with insights into the status of any of their vessels. Users can also easily check their key tasks for the day and anything urgent they need to prioritize. They can also opt to receive notifications for any relevant CFM modules to ensure they're always up to date.
All data is centralized and available through the app at the touch of a finger doing away with the need to ask colleagues for information, check briefing mails or excel files. For example, the fleet section of CFM Go displays among others the schedules of the fleet, the crew on board and current off hires. Users can also use the map tool for details of their fleet's movement and to check other critical information such as current zones of war risk.
CFM Go also allows quick and easy management of absences. Employees can request holiday and other absences through the app and check colleagues' availability, and those responsible for approving holiday and travel requests can quickly and easily approve or decline them on the go.



Jul 15, 2019