India Bags USD 6.22 bln Investment in Ports and Water Transport Sector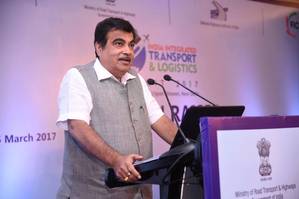 Foreign Direct Investment upto 100% under automatic route is already permitted in the Port Sector. This has resulted in several Public Private Partnership (PPP) projects coming up in the Major Ports.
At present, a total of 33 PPP Projects with an investment of INR 17817.96 crore (USD 2.8 bln) are operational and 20 more PPP projects with an investment of Rs. 22362.67 cr (USD 3.42 bln) are under implementation. In total it comes to USD 6.22 bln.
As regards inland water transport sector, Government intends to have private sector participation for the development of IWT terminals, fairway, operation and maintenance of terminals, vessels and navigational aids.
Maritime India Summit 2016 was organised in Mumbai during 14-16 April, 2016 to showcase investment opportunities in shipping, ports and inland waterways sector.
This information was given by the Minister of State for Shipping Pon. Radhakrishnan in written reply to a question in Indian Parliament.
Mar 17, 2017