New Industry Association IOSTIA Launched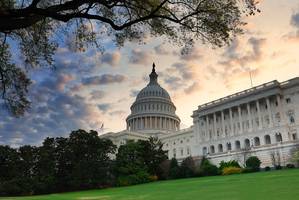 A newly created industry association has set out to provide programs, services and a unified voice on Capitol Hill and in the regulatory agencies to companies that sustainably and commercially utilize the oceans.
The new 501(c)(6) industry association, the International Ocean Science and Technology Industry Association (IOSTIA, pronounced IO-sha), has been launched to serve the oceans science and technology space. IOSTIA represents companies that commercially and sustainably utilize and explore the Earth's oceans, as well as businesses that provide technology and services for sectors such as renewable ocean energy, environmental monitoring protection, fisheries and aquaculture, marine science, maritime security, ocean mining, marine telecommunications, autonomous vehicles, offshore wind energy, oceanography, subsea mining, sensors, arctic change, marine archeology, ocean observation, hydrography, ports and infrastructure, and diving and manned exploration.
"There are tremendous organizations, foundations and institutes committed to our oceans, and we look forward to working with all them all, but most are not organized as business industry associations, focused on professional networking and proactive lobbying efforts for the industry aimed at Congress and the Administration. IOSTIA fills that niche," explained Richard Lawson, president of IOSTIA.
IOSTIA said its goal is to provide programs and services that create new opportunities and encourage a favorable business environment for science and technology companies that sustainably utilize the oceans.
The group will also develop a serious, substantive and unified voice in Washington on issues that matter to ocean science and technology companies.
And with nearly two-thirds of blue-tech companies located outside of North America, IOSTIA will also be international in scope and substance, engaging the foreign embassies located in Washington to assist international companies entering the U.S. market.
Sep 12, 2017