OSM to Install TM Master on Fleet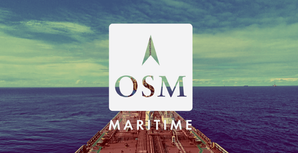 OSM Maritime Group extended its partnership with Tero Marine, as the Norwegian tech company now prepares to install its TM Master suite on the remaining OSM fleet globally.
The frame agreement with Tero Marine means that all vessels with various planned maintenance systems across the OSM fleet would be standardized on TM Master. TM Master is currently installed on close to 70 vessels across OSM's Norway and Singapore managed fleets. With OSM's vision in the ship management segment, Tero Marine expects to see substantial growth in the coming years as the preferred partner for fleet management systems.
OSM has embedded digital services in its business models to the benefit of their customers. The cooperation between OSM and Tero Marine also extends the use of TM Master into OSM's value adding services such as Catering Management.
At the core of OSM Maritime's digitalization journey are the visualization of quality data which are used to monitor the fleet and provide real-time support to the crew, around-the-clock support, performance management and fast response capabilities if the need arises.
Combined with an analytics platform that helps them capture and act on detailed insights from the data, OSM is emphasizing on a close collaboration with their customers. In addition, the company has tested artificial intelligence capabilities that enable the platform to identify advanced correlations that humans would normally not be able to catch on first sight. TM Master as the preferred maintenance and purchasing system will fit into this digital strategy.
Mar 4, 2020