IRClass Gets Authorisation from Malta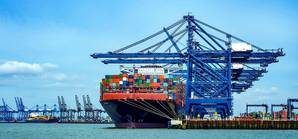 In yet another demonstration of its growing global recognition, Indian Register of Shipping (IRClass), a leading classification society, has received authorisation as a Recognised Organisation (RO) from Merchant Shipping Directorate of Transport, Malta.
Malta is the sixth largest flag in the world and largest in Europe with a tonnage of 72.1 Million GT.
This year, IRClass has earned a spate of authorisations from various flags worldwide, including US Coast Guard, Latvia, Antigua & Barbuda, Thailand and Bangladesh.
Moreover, IRClass has set up its offices in Malta & Istanbul. With offices already established in London, Piraeus and a representative office in Cyprus, IRClass can provide better services to its European customers.
IRClass has seen growth in business with several vessels from European owners taken into class this year. It has also seen an overall growth, because of increase in new construction surveys, ship's audits (DOC, ISM, ISPS and MLC), and also increase in marine component inspection business for new construction projects.
P K Mishra, Vice President and Regional Manager - Europe and Americas said today: "Following the EU recognition received last year, IRClass has been growing from strength to strength in Europe. We are looking to further enhance our reach within Europe to provide prompt, efficient, value-added services and winning the confidence of European shipowners."
Dec 13, 2017