Ireland Publishes Marine Spill Response Plan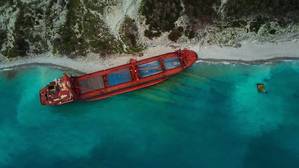 Ireland's Department of Transport, Tourism and Sport published a new plan establishing a national framework and strategy to coordinate marine pollution preparedness and response in the waters of the country's Exclusive Economic Zone (EEZ). The National Maritime Oil & HNS Spill Contingency Plan (NMOSCP) addresses all oil and HNS pollution whether it originates from ships, harbors, offshore units or oil/HNS handling facilities and land-based sources.
Additionally the NMOSCP is consistent with the relevant International Conventions to which Ireland is a party. It has been developed with due regard to the International Convention, EU Directives and operational guidelines.
Coordination between the Irish Coast Guard, other government and/or non-government entities is an essential feature of the national organization represented in the NMOSCP. Furthermore it provides a platform to coordinate responses in the context of the Major Emergency Management Framework and separately under the Strategic Emergency Management National Structures and Framework.
The implementation of the NMOSCP will address Ireland's obligation under international convention in respect to preparedness and response to maritime pollution incidents. Additionally it will provide the Irish Maritime Administration (Irish Coast Guard) with a framework in operations bench marked against best international practice in this area.
Jun 26, 2020