Khaydukov Named President of PAO Novoship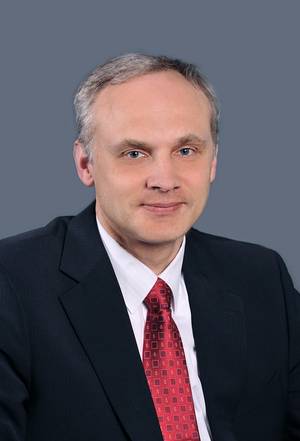 The Board of Directors of Russian tanker shipping company PAO Novoship has elected Alexey Khaydukov as the company's new President.
Khaydukov replaces the firm's previous President, Yury Tsvetkov, who stepped down from his role on August 8, 2018, following his appointment as a Deputy Minister of Transport of Russia, Head of the Federal Agency for Maritime and River Transport.
Prior to his appointment, Khaydukov was Managing Director of SCF Management Services (Novorossiysk) Ltd. He will retain this position in addition to his new responsibilities as President of Novoship.
Khaydukov has served with Novorossiysk Shipping Company for his entire career. After joining the company in 1992, as a deck officer, he spent the next 12 years as an officer on Novoship vessels, including five years as a Master. In 2004, Khaydukov joined the shore-based team of Novoship, where he held the positions of: HSSE Officer in Novoship (UK) Ltd (2004-2006); Director of the QA Department (2006-2010) and Safety and Quality Department (2010-2012), and Vice President - Fleet Operations (2012-2013). In 2013, Mr Khaydukov headed SCF Novoship Technical Management, the company's subsidiary responsible for fleet technical management, that was renamed SCF Management Services (Novorossiysk) in 2016.
He graduated from the Admiral Makarov State Maritime Academy in 1992 as an engineer-navigator, and then from the Admiral Ushakov Maritime State University in 2001 as an economist. He holds an Executive MBA in Shipping and Logistics from the Copenhagen Business School, Denmark, received in 2011.
Khaydukov holds the titles of Honored Worker of the Marine Fleet and Merited Worker of Transport of the Kuban region. He has also been awarded: a Certificate of Merit from Russia's Ministry of Transport; a Certificate of Appreciation from Russia's Minister of Transport; a Sovcomflot Medal; a Novoship Golden Medal, and several other industry awards.
Aug 9, 2018