Kuwait Oil Tanker Signs Financing Deal for 8 Tankers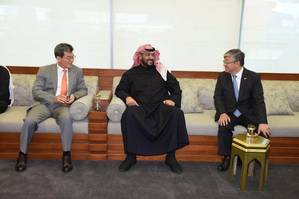 Kuwait Oil Tanker Company (KOTC) said on Thursday it had signed a 140 million dinar ($467 million) financing deal with three local banks for eight oil tankers, state news agency KUNA reported.
The 10-year financing was obtained from Warba, Ahli United and Kuwait International banks, KUNA said.
Earlier, KOTC and South Korean construction firm Hyundai Heavy Industries have co-signed a contract worth USD 213.36 million to build three immense gas tankers, as part of a major KOTC fleet overhaul.
The deal entails the construction of three liquefied gas tankers at a cost of USD 71.12 million per tanker, the marine transport company said in a statement to KUNA.
Meanwhile, KOTC CEO Sheikh Talal Al-Sabah and Sam-hyun Ka, who serves as President and Inside Director of Hyundai Heavy Industries, put their names on the dotted line in a ceremony that brought together officials from both companies.
The statement touted the "world-class quality" project that seeks to beef up KOTC's fleet of liquefied gas tankers as environment friendly, noting that it fully adheres to established maritime safety standards.
Mar 18, 2018