Meyer Implements CADMATIC Software at Finnish, German Yards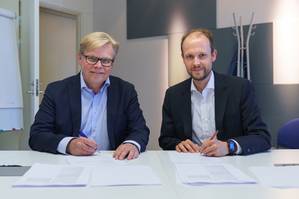 Cruise ship building giant the Meyer Group is implementing CADMATIC's design and information management software in an effort to boost and harmonize the outfitting design and construction of vessels at its Finnish and German shipyards.
Meyer is taking CADMATIC software into expanded use at its shipyard in Turku, Finland and introducing it in Papenburg and Rostock, Germany.
The goal of the investment is to shorten lead-times in design and construction, improve the quality of design, and harmonize the company's ways of working across the shipyards and its subcontractors.
Meyer Turku CEO, Jan Meyer, explained, "After technically evaluating for more than a year, we are convinced that CADMATIC Outfitting Design and data management software is the best choice for our complex and extreme scale cruise ship projects. Decisive was also that the CADMATIC team convinced us with their good and close collaboration. Our partnership with CADMATIC will be a key element in our journey to the next level of digitalization - made in Turku and Papenburg."
The design and construction of a cruise ship is an extremely complex process that requires the integration of multiple design and production disciplines, the ship owner and many suppliers. Today's cruise ships are floating smart cities. Thus, such projects also stand out due to their large scale that requires the design, management and production of tens of millions of parts. CADMATIC's software helps to streamline the process from design to production and seamlessly integrates multiple parties into one project and one database.
"We are excited about being part of Meyer's development in Finland and Germany and throughout their extensive shipbuilding network in the whole of Europe. Both companies are significant innovators and forerunners in their own business fields," said CADMATIC CEO, Jukka Rantala.
Aug 14, 2018