Nakilat Profits Rise 7%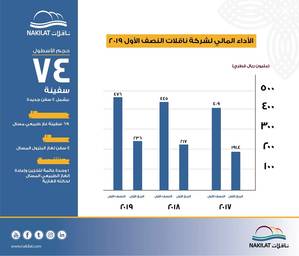 Nakilat said for the first half of the year ended June 30, 2019 that it achieved a net profit of $130 million compared to $122 million during the same period in 2018, an increase of 7%.
Nakilat's financial performance is driven by the acquisition of two additional Liquefied Natural Gas (LNG) carriers and one Floating Storage Regasification Unit (FSRU) in 2018 is among the main attributes to the positive financial results, as well as the increased volume of projects at Nakilat's Erhama Bin Jaber Al Jalahma Shipyard facility which recently commemorated its 200th LNG carrier repair.
Nakilat continues to expand its international portfolio through the acquisition of four additional LNG carriers earlier this year.
Jul 10, 2019