N-Sea Names New Chief Executive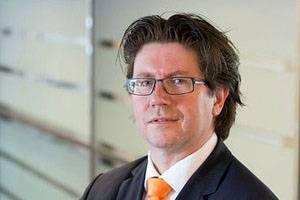 N-Sea Holding announced Thursday it has appointed Arno van Poppel as Chief Executive of the Netherlands based subsea inspection, maintenance and repair (IMR) services provider.
van Poppel succeeds Gerard Keser, who steps down from his current role after eight years with the company to take up a position on the company's advisory board.
With a solid track record in the marine contracting environment, van Poppel has contributed to the growth and transformation of companies such as Fabricom and Boskalis Subsea Cables & Flexibles (formally VBMS), creating market leaders renowned for their innovative solutions and focus upon both customer service and delivery.
"My experience aligns with the development of N-Sea, and I believe that the company is a thriving, independent platform which is ready for further growth," van Poppel said said. "As we work in alliance with our partners in a number of key disciplines, I look forward to helping shape the company into a top tier player in the subsea infrastructure arena."
May 23, 2019