Norden Boosts Earnings Expectations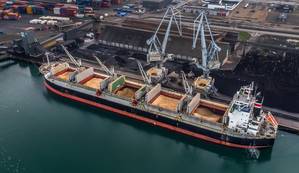 Danish shipping firm Dampskibsselskabet Norden A/S said its unaudited and preliminary results indicate an adjusted result for 2017 in the range of $20 million to $35 million, up from previous expectations of -$10 to $30 million.
Norden said the anticipated earnings improvement is a result of a stronger than expected performance in the fourth quarter of 2017 in both the tanker business and dry cargo business, including the dry operator.
Norden will publish its annual report for 2017 on March 6, 2018.
Jan 16, 2018