TWMA Wins North Sea Contract with Azinor Catalyst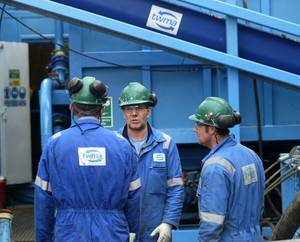 TWMA, a provider of drill cuttings and slop handling, management and treatment solutions, said it has been awarded a contract estimated to be worth around £1 million with UKCS-focused E&P company, Azinor Catalyst Limited.

The project, which commences in August 2017, will see TWMA provide drill cuttings containment and processing services on the Ocean Guardian rig in the Central North Sea. Azinor Catalyst has contracted the semi-submersible rig for the drilling of two wells in 2017. Anticipated spud of the Partridge exploration well is in August, followed by the spud of the Agar appraisal well in September.

TWMA is providing offshore personnel, drill cuttings containment and onshore drill cuttings processing as part of a three-year contract, which has two additional one-year options.

Marlene Mitchell, Sales Director at TWMA, said the contracts marks its first work with Azinor Catalyst. "TWMA will support this drilling activity by safely and effectively managing drill cuttings, through containment offshore and processing onshore," Mitchell said. "We will be utilizing a number of our proprietary technologies including EfficientC, which will allow us to collect and contain the drill cuttings offshore before transport onshore. From there, drill cuttings will be treated by the TCC RotoMill at our Peterhead facility, thus minimizing the environmental impact of the drilling program."
Aug 7, 2017