Novatek to Launch Second Yamal LNG Line in September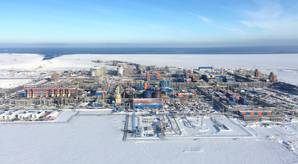 Russia's largest non-state natural gas producer Novatek will launch a second line at its Yamal LNG plant in September, the RIA news agency cited the company as saying on Wednesday.
Novatek owns a 50.1 percent stake in Yamal LNG. France's Total and China National Petroleum Corp each control 20 percent, while China's Silk Road Fund owns 9.9 percent.
Yamal LNG started producing liquefied natural gas in December.


(Reporting by Vladimir Soldatkin; Writing by Polina Ivanova; Editing by Jack Stubbs)
Jan 31, 2018