UK MoD Orders Containerized Diving Systems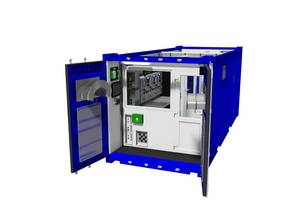 Submarine Manufacturing and Products Ltd (SMP) said it has won a contract with the U.K. Ministry of Defense (MoD) to design and manufacture two 20ft DNV Containerized Diving Systems (CDS).
SMP was selected through a tender process to design, manufacture and supply two identical 20ft DNV CDS. SMP said these systems will be based on a past proven design created by SMP with added bespoke requirements requested to meet the specific needs of the MoD.
The CDS are made up of various different components including workshop area, dive control, three diver panel, cylinder quads and standby diver area. The Containerized Diving System is designed to Lloyds Register of shipping or DNV design approval, and in compliance with IMCA D023 and IMCA D018 regulations as standard.
James Griffiths, Staff Officer at the MoD, said, "The two new dive controls will be deployed globally to support diving operations carried out by salvage and marine operations."
Aug 10, 2017