Torm Orders BWTS for 47 Tankers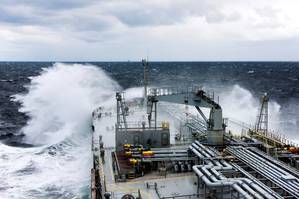 Denmark-based product tanker owner and operator TORM has ordered ballast water treatment systems from manufacturer Alfa Laval for 47 of its vessels, including 11 newbuilds.
TORM has worked with Alfa Laval's PureBallast 3 Ex since 2017 and retrofitted its first system in 2018. Having recently ordered PureBallast 3 Ex for newbuild projects in China, TORM will now retrofit the same across its product tanker fleet.
"Based on careful evaluation of the solutions on the market and our experience with PureBallast 3 Ex on board, we are confident that Alfa Laval is the right choice for ballast water treatment on our tankers," said Jesper S. Jensen, Head of Technical Division at TORM. "The system's high performance, in combination with Alfa Laval's global presence and service offering, will mean compliance security for our vessels."
Under the agreement, 36 exiting TORM vessels and 11 newbuilds will be equipped with large-flow 2,000 m3/h PureBallast 3 Ex systems. The deliveries, which will extend from 2019 to 2024, will include connectivity units in addition to the systems themselves. These units will provide remote access to operational performance data from the installed systems, which will secure long-term compliance with ballast water treatment regulations when combined with scheduled service support.
Sep 10, 2018