Ports of Indiana Names Coda CEO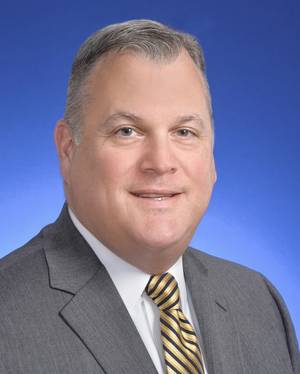 Vanta E. Coda II has been named as the Ports of Indiana's next chief executive officer to replace outgoing CEO Rich Cooper who is set to retire July 1, 2018.
Coda returns to the Ohio River Valley with 25 years of experience in maritime and multimodal operations on the Great Lakes, Gulf of Mexico and Ohio River. He most recently served as the executive director for the Duluth Seaway Port Authority, operating in the busiest port district on the Great Lakes. During his time at Duluth, Coda led the completion of $24 million in infrastructure renewal projects, opened the CN Duluth Intermodal Terminal and launched the Duluth Cargo Connect initiative. Originally from Kentucky, Coda previously managed sales and marketing for Indiana-based American Commercial Barge Lines.
Coda began his career in Chicago with the Illinois Central Railroad, eventually becoming director of marketing and sales following its merger with the CN railroad. Having played a key role in CN's strategic planning for chemical transport, he was hired by the Westlake Group of Companies in 2000 to manage logistics for its vinyl subsidiary. Five years later, he was recruited by American Commercial Lines to be director of regional sales, managing an international portfolio that included expansion of its project cargo business and the company's first wind generation movement. Coda also served as director of fuel transportation for Dynegy Inc. and director of global logistics for Nabors Industries.
Coda has been actively involved with maritime policy initiatives for the Great Lakes at the state and federal levels in his roles as president of the Minnesota Ports Association, member of the board of directors for the American Association of Port Authorities and member of the American Great Lakes Ports Association and USDOT Maritime Transportation System National Advisory Committee.
Cooper is retiring after 16 years with the Ports of Indiana and will assist the organization with the leadership transition through the end of the year.
Cooper has served as CEO of the Ports of Indiana since 2005, after being hired as chief operating officer in 2001. Under Cooper's leadership, the organization experienced unprecedented growth and became a completely self-funded enterprise. The last four years have been the best in the organization's 57-year history and from all indications, 2018 could easily make it the fifth. All three Indiana ports recently achieved new records for cargo shipments.
Jun 13, 2018