Shea to Receive 2019 Connie Award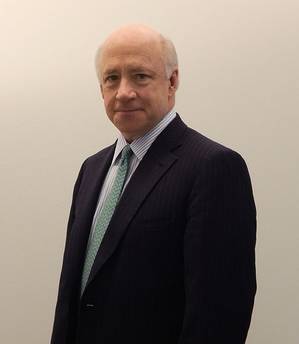 William J. "Bill" Shea, Jr. to Receive 2019 Connie Award in Long Beach, CA
J. Christopher Lytle to Be Honored with the Lifetime Achievement Award
William J. "Bill" Shea, Jr., Chief Executive Officer of Direct ChassisLink Inc. (DCLI), will receive the 2019 Connie Award presented by the Containerization and Intermodal Institute on September 17. The industry-wide event to honor Mr. Shea will be held at the Renaissance Hotel in Long Beach, CA.
In his current position, Mr. Shea has been instrumental in shaping the strategic vision of DCLI and facilitating the acquisition of major legacy chassis fleets while maintaining oversight of the company's growth and financial performance.
In addition, J. Christopher Lytle, the Executive Director of the Port of Oakland, CA, and longtime shipping industry veteran, will be presented with the Lifetime Achievement Award.
Shea has more than three decades of experience in the transportation leasing industry, starting his career with Itel Rail Corporation. Years later, he co-founded Kelley Transportation Services. Mr. Shea was the key executive who oversaw the creation of DCLI, formerly the chassis leasing division of Maersk. He was also the thought-leader behind the creation of the Pool of Pools in 2015, the grey daily-use chassis pool that operates in the Ports of Los Angeles and Long Beach. Mr. Shea also engineered the acquisition of REZ-1 and IAS, now called Blume Global, to provide asset management and logistics software services to railroads, ocean carriers, logistics companies, motor carriers and BCOs.
Lytle was named as the Oakland port's top management position in 2013. Prior to assuming the position at the Port of Oakland, Mr. Lytle served as the Executive Director at the Port of Long Beach. Before joining the Port, Mr. Lytle served as Vice President of West Coast Operations for the French-based shipping line CMA CGM, which has significant marine and terminal operations at the ports of Long Beach, Oakland and Seattle. He has held various leadership positions at P&O Ports North America, Denmark-based APM (Maersk) Terminals, and Sea-Land Service, Inc.
May 16, 2019