USCG Receives Another BWTS Application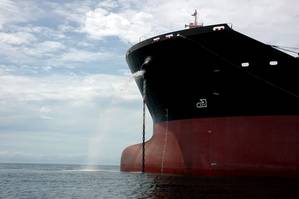 The U.S. Coast Guard's Marine Safety Center has received new application for ballast water management system type-approval, according to a post on the Coast Guard Maritime Commons blog.
The Marine Safety Center received its 27th application for type approval for the EcoGuardian ballast water treatment system manufactured by South Korean firm HANLA IMS Co., Ltd.
MSC will review the application for compliance with U.S. Coast Guard regulations in 46 CFR 162.060 and issue a type approval certificate if it is determined that the application meets the requirements.
The Coast Guard posts BWMS type approval applications and approval certificates on MSC's website in order to provide industry and the general public current information regarding the status of each application.
Jul 11, 2019