Russia is Developing Subsea Production Systems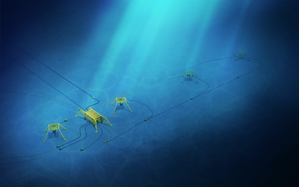 The Russian Ministry of Industry and Trade is working with Gazprom and several Russian research institutions to develop domestic subsea production systems for prototype production in 2019 and testing in 2020.
The initiative is underway as the country aims to reduce its dependence on imports in its oil and gas industry, specifically in natural gas liquefaction projects.
Subsea production systems enable hydrocarbon production in severe climatic conditions, even under ice, without the use of platforms or other above-water facilities.
Gazprom is the currently only Russian company employing subsea production technologies, with a subsea production system to develop the Kirinskoye gas and condensate field in the Sea of Okhotsk, within the Sakhalin III project.
Gazprom noted that Russian companies are already capable of producing the bulk of equipment and materials for such projects. Domestic producers had started to manufacture spiral heat exchangers and cold-resistant steel for liquefied natural gas (LNG) reservoirs as commissioned by Gazprom.
Dec 6, 2017