Russian Arctic LNG Liftings Halved as Ice Impedes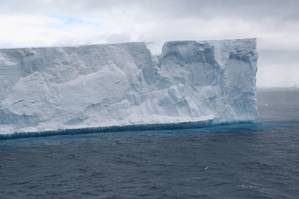 Shipments from Russia's Arctic liquefied natural gas (LNG) plant picked up from late last week after maintenance and unseasonably thick sea ice impeded exports this month.
The Boris Vilkitski LNG tanker left the area of the Yamal plant on Friday for France's Montoir terminal after spending more than a week idling fully-laden offshore. The Christophe de Margerie tanker, which had spent more than a week circling north of Yamal above the entrance to Ob Bay, went in over the weekend and appears to have loaded, according to ship-tracking data. It is now leaving the area.
Last week, thick sea ice paralysed marine traffic in Ob Bay, Russia's state-run nuclear-powered tanker firm Roastomflot said. The operator's ice-breakers will be deployed in the area at least until July 10, it said, and tug-boats will escort LNG tankers from port.
The Vladimir Rusanov and Eduard Toll LNG tankers are currently waiting offshore the Yamal LNG plant. Yamal exports more than halved month-on-month. June output to date totals 490,331 cubic metres of LNG, or three shipments, versus 1,140,026 cubic metres, or seven tanker-loads, in May, according to ship-tracking data on Reuters Eikon.
Reporting by Oleg Vukmanovic
Jun 25, 2018