Scorpio Tankers Reports 4Q Loss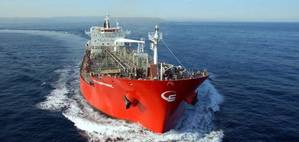 Monaco-based tanker owner Scorpio Tankers has reported a widened net loss for the fourth quarter of 2017, reaching USD 41.5 million, when compared to the same quarter from 2016 when its net loss was USD 29.7 million. The shipping company posted revenue of $148.4 million in the period.
For the year, the company reported that its loss widened to $158.2 million, or 73 cents per share. Revenue was reported as $512.7 million.
Emanuele Lauro, chief executive officer and chairman of the board commented, "During the fourth quarter of 2017, we incurred some additional costs and reductions in revenue from the integration of the NPTI fleet. We believe that these steps were important in order to better capitalize on the improving product tanker market fundamentals. This improvement is being reflected in higher asset values and higher spot and forward time charter rates."
Last year, the Company entered into definitive agreements to acquire Navig8 Product Tankers Inc (NPTI), including its fleet of 12 LR1 and 15 LR2 product tankers for 55 million common shares of the Company and the assumption of NPTI's debt.
In September 2017, the Company entered into finance lease agreements for five 2012 built MR product tankers (STI Amber, STI Topaz, STI Ruby, STI Garnet and STI Onyx) with an unaffiliated third party for a sales price of $27.5 million per vessel.
The financing for STI Topaz, STI Ruby and STI Garnet closed in September 2017. The financing for STI Onyx closed in October 2017 and the financing for STI Amber closed in November 2017.
The Company's liquidity increased by $36.5 million in aggregate ($21.3 million in the third quarter of 2017 and $15.2 million in the fourth quarter of 2017), after the repayment of outstanding debt, as a result of the closing of these transactions.
Feb 14, 2018