Socgen Joins SEA\LNG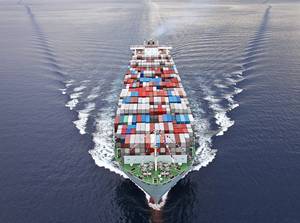 French multinational banking and financial services company Societe Generale (Socgen) has joined SEA\LNG, the industry coalition promoting the use of liquefied natural gas (LNG) as a marine fuel. The bank is the first financial institution to join SEA\LNG.
Joining a growing band of industry leaders from across the LNG value chain, Societe Generale brings an essential financial perspective to the group which aims to accelerate the uptake of LNG as a marine fuel.
Paul Taylor, Global Head of Shipping Finance, Societe Generale Corporate & Investment Banking, commented: "The use of LNG as a marine fuel is gradually becoming a global reality. In line with our wider environmental commitment to promoting greener solutions, Societe Generale recognises the benefits of LNG in lowering local pollution and greenhouse gas emissions, when compared with traditional marine fuels."
Paul added: "Societe Generale wants to play a key role in supporting the SEA\LNG coalition to realise its goal of making LNG a viable maritime fuel for 2020 and beyond. This strategic membership will help develop a long-term financial framework which we hope will contribute to, and supplement, the work of other industry leaders in the LNG shipping value chain."
The addition of Societe Generale to the coalition further strengthens SEA\LNG's collaborative membership which continues to leverage knowledge, networks, and real-life examples to obtain a competitive global LNG value chain for cleaner maritime shipping.
Jan 9, 2018