Songa Shareholders Approves Vessels Acquisition by Star Bulk Carriers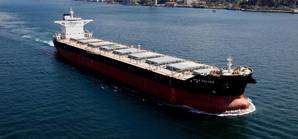 Star Bulk Carriers announced that Songa Bulk has informed the Company that 99.73% of the present shareholders of Songa, at the Annual General Meeting of shareholders of Songa held on June 5, 2018, have voted in favor of and approved the previously announced transaction.
Accordingly, Star Bulk will acquire 15 operating vessels of Songa for an aggregate of 13.725 million common shares of the Company and $145 million in cash.
The approval of the shareholders of Songa was a condition to the closing of the Vessel Purchase Transaction, which has now been satisfied.
The Vessel Purchase Transaction remains subject to other customary closing conditions, and is expected to be consummated by the third quarter of 2018.
The Consideration Shares will not be registered under the Securities Act of 1933, as amended and may not be offered or sold in the United States absent registration or an applicable exemption from the registration requirements under the Act.
Jun 8, 2018