US Steel Import Curbs Seen Scuttling India's Rising Exports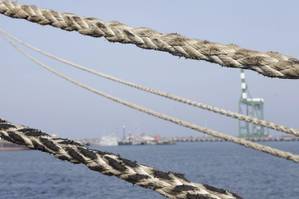 India's ambition to become a major steel exporter could be disrupted by U.S. import curbs, Steel Minister Chaudhary Birender Singh said, underscoring the need for free trade.
"Our exports have increased substantially, about 40 percent growth during January to December (2017)," Singh told Reuters in an interview on Tuesday.
"What I foresee is that our exports are going to grow. In that case, these kind of disturbances should not take place."
Last week, U.S. President Donald Trump set import tariffs of 25 percent on steel and 10 percent on aluminium, to come into force in 15 days, a disputed move that threatens to spiral into a trade war.
India's stance, Singh said, will be to call for unrestricted trade and watch for responses from other steel-producing countries.
"We can't remain in isolation," Singh said, adding it had similar interests to those of other steel-producing countries.
"We are not exactly in wait and watch mode but the pace and intention of the other steel producing countries should also be watched closely."
According to a Feb. 22 note prepared by the steel ministry, India expects a loss of $130 million due to the U.S. import tariffs, which accounts for just 5 percent of the country's total steel exports.
India was already expecting a 6 percent fall to 333,656 tonnes in exports to the United States for 2017/18, it said.


(Reporting by Neha Dasgupta; Editing by Malini Menon and Jason Neely)
Mar 13, 2018