New Subsea Consultancy: 1CS1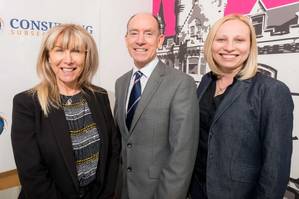 Recently established Aberdeen-based subsea integrity consultancy, 1CSI (1 Consulting Subsea Integrity) has marked the launch of its business with a move into premises at the James Gregory Center in the Aberdeen Innovation Park, Bridge of Don.
The company was established in April by Matthew Kennedy and Aleksandra Tomaszek and offers solutions to global subsea challenges. This, includes, but is not limited to, fit-for-purpose assessments of deep water flexible risers through the inspection of concrete coated subsea pipelines, to ROV deployed examination of subsea welds inside offshore wind turbine monopiles.
Matthew Kennedy, the company CEO, holds over 30 years of experience within the nuclear, renewable and subsea integrity industries. Most recently, he spent ten years at Oceaneering where he delivered numerous international projects. Matthew was also the originator of Neptune, an innovative ROV deployed, subsea ultrasonic inspection tool. Neptune's design has since been replicated and continues to be deployed on flexible and rigid pipeline inspections in deep water locations around the world.
Aleksandra Tomaszek is the consultancy's Chief Operating Officer and has been working in the oil and gas sector since she achieved her MBA from the University of Aberdeen in 2011. Her latest role was a Subsea Integrity Project Manager at Oceaneering.
May 18, 2017