NAPA BoD Adds Svensen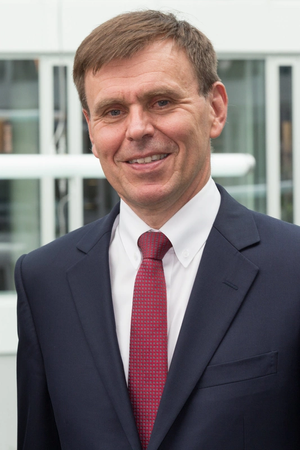 NAPA, a maritime software, services, and data analysis provider, has announced the appointment of Tor E. Svensen, Vice President, Marine Technology at Royal Caribbean Cruise Lines to its board.
Svensen has previously served as CEO of DNV GL Maritime, chairman of the International Association of Classification Societies (IACS), and professor at the University of Strathclyde.
As CEO of DNV GL Maritime, Svensen helped to outline a consistent vision of shipping's technology-enabled future, which achieved sustained, empirical improvements in safety, sustainability, and efficiency. He will leverage this expertise to support NAPA's mission of developing and scaling technology for a safer and smarter shipping industry, with a particular focus on cruise.
In recent years cruise ships have become substantially larger, technologically advanced and complex. In doing so, they have added equipment and facilities that would have been beyond the historical remit of classification societies. Svensen has been at the forefront of facilitating these developments and also helping shipowners to increase fuel efficiency, optimizing design, and improve safety.
Svensen has worked in the maritime industry for more than four decades. He graduated from the University of Newcastle in with a degree in Naval Architecture and Shipbuilding, and also subsequently received a Ph.D. from the same university. Prior to joining DNV GL, Svensen was Head of the Ship Division at The Norwegian Maritime Research Institute (MARINTEK).
The NAPA Board is chaired by Mitsuhiko Kidogawa, Regional Manager of Europe and Africa, ClassNK. The other members of the Board are Hirofumi Takano, Senior Corporate Officer of ClassNK, Hayato Suga, Corporate Officer of ClassNK, and Patrik Rautaheimo, CEO of Elomatic.



Jul 8, 2019