Svitzer Europe Names Karlsen COO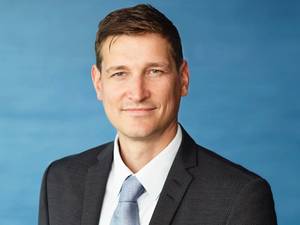 Kasper Karlsen, Senior Director at Maersk Drilling, will join Svitzer Europe as Chief Operating Officer from 1 July 2020, the company has announced today.
Karlsen joins Svitzer Europe as COO after nearly 13 years with Maersk Drilling, where he has held a variety of leadership roles spanning the organization's operational, technical and support functions. He was recently Head of Transformation Office and Customer Solutions at Maersk Drilling. Karlsen holds a Master's Degree from the Technical University of Denmark in Naval Architecture and Marine Engineering, along with several other business and leadership qualifications from among others the Massachusetts Institute of Technology and IMD Business School.
Kasper Nilaus, recently named Svitzer CEO, said, "With the towage sector undergoing a significant transformation and our industry under unprecedented strain, Kasper is ideally placed to help Svitzer Europe adapt to the new normal and help bring in a new age of customer-focused improvements for our European operations."
Karlsen said, "Optimizing our operations and delivering consistent and safe service as well as customized solutions for our customers is vital to stay competitive and relevant in the towage business. Svitzer Europe is showing the way here and I am humbled to join and look forward to work with my new colleagues at Svitzer Europe and to contribute to and ensure that we continue to deliver truly innovative, safe, customer-focused and market-leading towage services across the full span of our European operating locations."
Jun 30, 2020