Voith Intros Online Digital Platform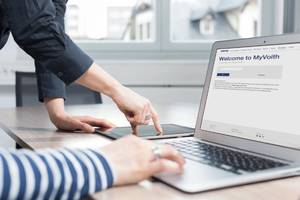 German engineering firm Voith has rolled out online platform 'MyVoith' for digital applications and services.

"MyVoith is a global platform that brings together the company's digital services and business-related information in one location. The platform offers users personalized access to their applications, services and data from the Voith world," it said in a release.

These include industry-specific webshops, asset management solutions and further self-service applications, as well as the Voith IIoT (Industrial Internet of Things) applications and services. Applications from different industries will be available for the global launch, and further applications will be added over time.

In the App Zone, users will have access to industry-specific apps such as the Voith webshop, service applications and IIoT solutions. The Voith IIoT platform OnCumulus is also integrated into MyVoith, giving users the ability to control IIoT applications directly from the platform.

Furthermore, the online platform MyVoith serves as a digital central point of contact for all communication with Voith - from order history to exclusive, personalized information, it claimed.

"During the development of MyVoith, we have taken care to enhance and continuously improve the platform based on customer requirements and feedback. Consequently, we pay special attention to and rely on the comments and ideas from our customers and partners", states Felix Holzer, Head of E-Business Operations at Voith.


May 16, 2019