Wilhelmsen Launches 3D Printed Spares EAP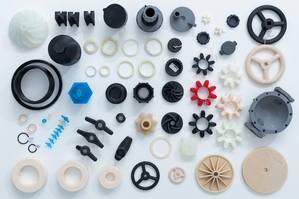 Wilhelmsen has launched an early adopter program for 3D printed marine spare parts.

A strategic move by the six early adopters, Carnival Maritime, Thome Ship Management, OSM Maritime Group, Berge Bulk, Executive Ship Management and Wilhelmsen Ship Management have all signed up with Wilhelmsen's Marine Products division to begin utilizing on-demand additive manufacturing.
Wilhelmsen, in cooperation with Ivaldi Group, will provide spare parts on demand to the selected six customers' vessels around the globe. Through a unique digitization and certification process, parts will be produced on-demand, without having to go through time consuming and costly storage, shipping, customs and receiving processes.
"The savings from reduced cost, time and environmental footprint provided by 3D printing, digital inventory and on-demand localized manufacturing of maritime spare parts is a tremendous opportunity for our valued subscribers to be ahead of their rivals," says Hakon Ellekjaer, Head of Venture, 3D Printing, Wilhelmsen.
Carnival Maritime clearly agree, with Sebastian Sala, Head of Innovation and Energy Management stating: "Carnival operates over 100 cruise ships with various itineraries worldwide. Adding 3D printed parts with fast delivery to our portfolio, will be the first steps towards an exciting future for global logistics in the cruise industry."
Indeed, of the six companies in the EAP, both Wilhelmsen Ship Management and Berge Bulk have actually been benefiting from the convenience and flexibility offered by 3D Printing for over a year, acting as the beta testers for the system, ahead of the official launch of the EAP.
From local micro-factories, Wilhelmsen are taking manufacturing ever closer to the end-user. Starting with smaller polymer and metal parts in the comfort critical category, spare parts are 3D printed and delivered within hours to vessels who subscribe to their services. Such on-demand localized manufacturing results in a substantially lower carbon footprint compared to traditional supply chains and logistics.
Benefits also include reduced lead times, enhanced availability of parts, simplified procurement process, reduced inventory and transportation costs. Additional cost savings include decreased port fees by cutting maintenance delays and increasing the service life of existing equipment.
Wilhelmsen had earlier participated in a market feasibility study on additive manufacturing for one hundred of the most commonly ordered marine parts in Singapore, initiated by the Maritime and Port Authority of Singapore (MPA), the Singapore Shipping Association, the National Additive Manufacturing Innovation Cluster and conducted by DNV GL.
Dec 2, 2019