WiseTech Global Acquires Xware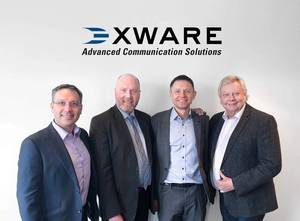 Global logistics software group, WiseTech Global has announced the acquisition of Xware, a messaging integration solutions provider in Sweden.

Xware's secure, interoperable messaging solution, xTrade, is designed to link organisations to their suppliers and partners, allowing them to safely share information across application to application, business to business, managed file transfers, business process management and IoT ? essential for real-time messaging, queued business flows and data integration.

Xware products are also utilised in the integration of complex applications in specialised sectors such as defence. Xware customers include Swedish Armed Forces, CGI, Stockholm City Council, Axstores/Åhlens, Greencarrier Freight Services, and other organisations across sectors including logistics, IT, and healthcare.

WiseTech Global Founder and CEO, Richard White, said "We welcome the Xware team who are well regarded for their innovative and secure message switching technology, into the WiseTech family. We are acquiring Xware to enhance our messaging gateway and ensure we have greater control over the future development, quality and scalability of this key messaging technology.

"This is part of our digital straight-through processing strategy to accelerate adoption, reduce risks and costs and encourage wider digitisation within the logistics industry. This adjacency acquisition will also expand our innovation resources, deliver benefits to our customers and improve partner channel capacity for integrations to CargoWise platforms," he added.

Xware Managing Director, Jonas Ericsson, said, "Joining the WiseTech Global group brings Xware to a new phase with extensive new technical and commercial opportunities, such as access to the global market, and their very advanced and innovative development resources. While we remain committed to delivering the best messaging integration solutions to our customers across Sweden and their ongoing support, we will now be able to help more organisations who operate outside the Nordics."


Apr 30, 2019