Yusen Logistics Taps into Route Master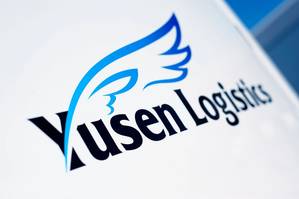 Insights for ocean carrier service research, shipment plan recommendations and routing guides
CargoSmart Limited, a global shipment management software solutions provider that leverages big data for greater visibility and benchmarking, announced that global supply chain logistics company Yusen Logistics Co., Ltd. is using Route Master to gain insights to optimize its ocean route planning.
Providing extensive information about 29 ocean carriers' available services, Route Master helps Yusen Logistics discover the best routing options to prepare for carrier contract negotiations, make shipment plan recommendations to its customers, and establish routing guides for its internal teams based on the insights.
Introduced in March 2017, Route Master is a tool that helps Yusen Logistics visualize and optimize its ocean container shipping routes based on weighted parameters and improve its route planning process. It provides the company with exact port pair and service details to match its clients' needs and prepare for contracting with its carriers. It also provides information to share with clients to demonstrate the options available and the basis for recommending specific services. The insights help to build its routing guide to ensure that Yusen Logistics' teams book according to the plans that best meet their customers' needs.
"One of our company's missions is to use innovative technologies to make continuous business improvements to benefit our customers," said Chris Kwan, general manager of Yusen Logistics. "Leveraging Route Master's rich data and analytics power helps us to enhance the service we provide to our customers with intelligent tools for the global logistics industry."
Route Master is an ocean route optimization tool that helps shippers and logistics service providers visualize and compare carriers' new routes, transit times, vessel operators and reliability. Route Master covers over 830 ports and 3,800 vessel services offered by 29 ocean carriers. Its scope includes proforma schedules from the past three months and through the future six months. Customers can discover new route possibilities by combining schedules available from multiple carriers and run simulations to compare and rank routes based on multiple dimensions.
Knowing all possible route scenarios and being able to easily compare them can help shippers and logistics service providers reduce risk and optimize performance. "Route Master provides the data and insights to support our customers' ocean route planning," said Lionel Louie, chief commercial officer of CargoSmart. "We are pleased that Yusen Logistics is able to extract insights to help it deliver more value-added services to its customers."
May 17, 2017